What to do on a Rainy Day in Cape Ann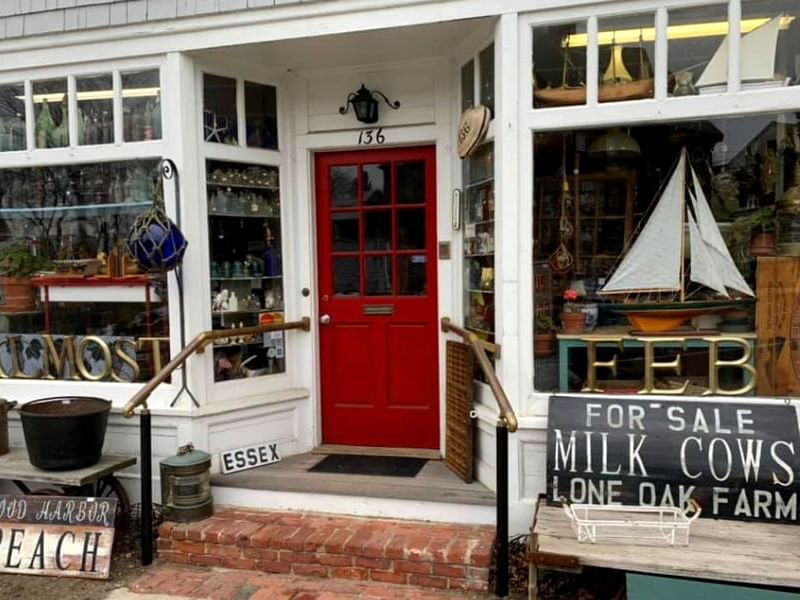 Although we all wish we could, especially while on vacation, nobody can control the weather. So in the unfortunate event that one of your days spent in Cape Ann is a rainy one, we have rounded up five of the best indoor activities that Cape Ann has to offer.
Find Treasure in Essex
| | |
| --- | --- |
| Essex, MA is known as "America's Antiques Capital", and for good reason. You can discover treasures great and small at the numerous antique shops in Essex, and by numerous we mean over twenty-five antique shops within the same mile! Collectors, dealers, and amateur enthusiasts will all enjoy browsing through scores of gifts, artwork, furnishings, and more. ​ | |
Walk Through Cape Ann's Past and Present
At the Cape Ann Museum, you can learn about Gloucester's fishing industry, Rockport's granite quarries, as well as the art and artists inspired by the Cape Ann landscape.

Cape Ann boasts a rich and varied culture of nationally significant historical, industrial, and artistic achievement. The Museum's fine art collection includes the largest grouping of works by native son and renowned marine artist, Fitz Henry Lane, as well as work by other prominent painters and sculptors who lived on, visited or were inspired by Cape Ann. The work of contemporary Cape Ann artists is also collected and exhibited. The permanent collection includes fine and decorative arts, and artifacts from the major industries of the area—the fisheries and granite quarrying.

To learn more visit their website.
Try to Stay Out of the Gutter (While Bowling!)
| | |
| --- | --- |
| Candlepin bowling is unique to New England, although it's pretty similar in concept to its cousin, traditional ten-pin bowling (or, as we call it, "Big-Ball Bowling"). Cape Ann Lanes in Gloucester offers a traditional candlepin bowling experience, along with a small arcade, a snack bar, and private 4-lane function room. ​ | |
All Things Marine
Maritime Gloucester makes learning about marine science, maritime heritage and environmental stewardship fun with interactive exhibits and living creatures in the Sea Pocket Aquarium.
Explore a European Castle
| | |
| --- | --- |
| Hammond Castle was built in the late 1920s by John Hays Hammond, Jr. (1888-1965). Sitting high on a bluff overlooking the Atlantic Ocean, the castle brings together a unique combination of art, architectural elements and culture, backstopped by many innovative technological applications, yet unknown and unseen by the visitor. | |
Share