A Look into Bareskin Neck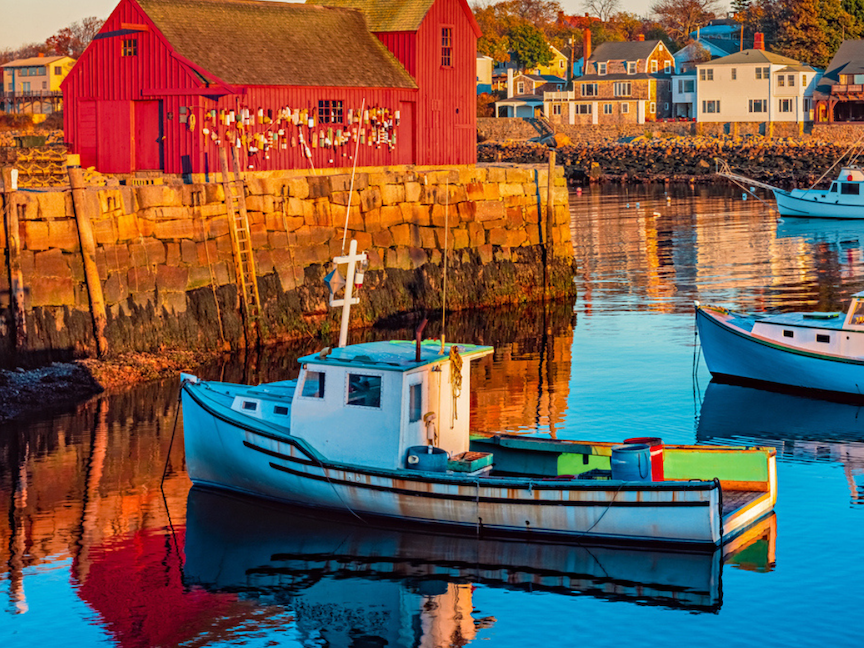 If there was one word to describe Bearskin Neck, it would be quaint.
Located only five miles away from the Beauport Hotel, Bearskin Neck is an internationally known art colony. The stretch of land is full of rustic little shops full of one of a kind items from local artists. Paintings, fine art, photography, jewelry and everything in between can be found in this picturesque area.
History
How did Bearskin Neck get its name? Legend has it that the small peninsula was named when a bear got caught in the tide and was killed in 1700.

​Rockport's early fishing and granite industries made Bearskin Neck a busy commercial dock area owing to its convenience as a landing place. The tip of the Neck actually housed a fort during the War of 1812 which was fired upon regularly by British warships. Today the rocky end of the Bearskin Neck jetty offers a fine view of both Sandy Bay and the town of Rockport.
Additionally, Bearskin Neck is home to Motif No. 1, which is one of the most depicted buildings in the world. This red fish shack is commonly seen as the symbol of Rockport and was given the name Motif No. 1 by an art instructor from Paris, Lester Hornby, many years ago.
There are multiple small, locally-owned businesses along Bearskin Neck. These include ice cream shops, artist galleries, restaurants, clothing stores, and much more! For a list of shops, click here!
Views
From Bareskin Neck, you can also view the Straitsmouth Island Light and Thatcher Island. Thatcher Island is home to the site of the 80-foot-tall Twin Lights. These two beautiful stone lighthouses were the last built in the USA under British rule and they still are used today.