Top Questions To Ask Your Wedding Venue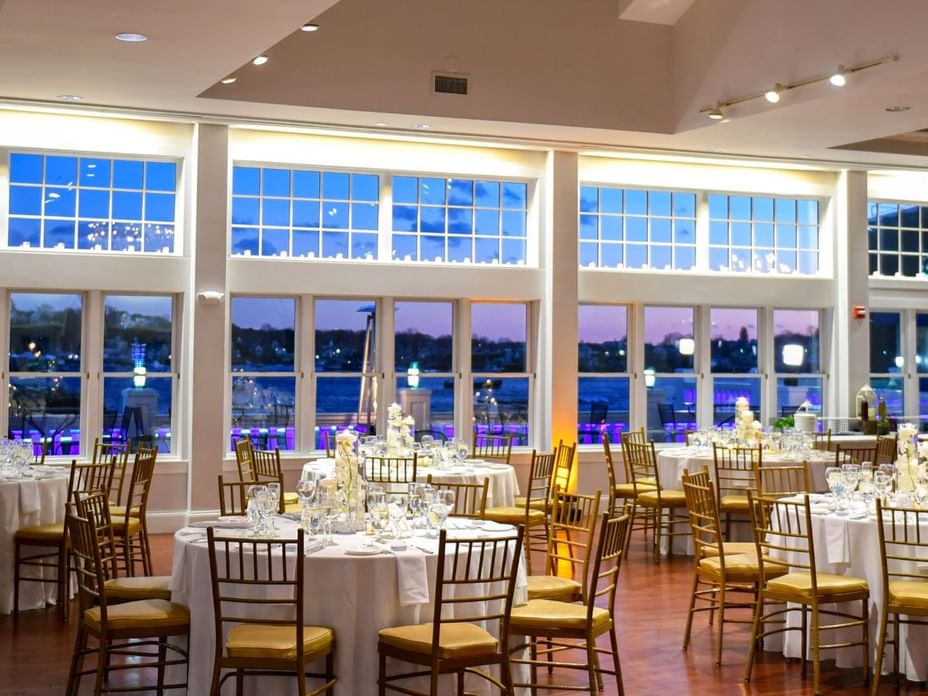 You've found the perfect partner in life and now you need to find the perfect venue for your upcoming wedding! It can be challenging to find a space that conveys the right atmosphere, can accommodate your guest list, allows you to stay within your budget, and has availability for the date you have chosen. Knowing what questions to ask as you tour venues is key to understanding all your options as you fall in love with the space where you will say "I Do!"
Here are some of the top questions every couple should ask as they begin the process of choosing a wedding venue.
Is Our Date Available?
As engaged couples start the process of choosing a wedding venue, they should have an approximate idea of what date they are looking for to hold their ceremony and reception. This will allow investigation into what venues are available on your target date.
It may also be important to know how far in advance you will need to hold a date and what type of deposit will be needed to secure the date.
What Is the Capacity of the Event Space?
In addition to having a general idea of the desired date for the 'big day,' couples should also have a general idea of how many guests they plan to invite. This will allow for questions at each venue about the capacity of each event space and whether the venue can accommodate the number of friends and family you intend to include on your guest list.
Is There a Space For a Ceremony & Reception?
Many couples choose to hold their wedding ceremony at the same venue where they will have the reception. This trend is convenient for guests and can save travel time from a traditional ceremony location to a reception.
Ask questions about the possibility of having both your ceremony and reception held at the venue and how that would look. Many venues have multiple event spaces and outdoor spaces that can be utilized for this purpose. It is especially nice if your venue is close to scenic vistas like a waterfront view or garden terrace.
How Convenient Is the Location?
As couples explore the wedding venues, available dates, and event spaces, they should also consider how convenient the location is for family, friends, and wedding party members.
Is the venue centrally located and accessible to hotels, restaurants, and transportation options? This is especially important for guests who are coming in from out of town for the wedding. Ask your potential venue what amenities they have and how they can be used by guests.
What Is the Aesthetic or Decor of the Wedding Venue?
Planning a wedding usually involves having an idea of what the couple wants the atmosphere of the wedding to involve. Tour each venue to get a better sense of the mood of each space whether it is elegant, chic, modern, or classic, or has access to nearby scenic areas such as a beach, garden, or other area that will make for stunning wedding pictures.
What Is The Catering Situation?
Does the venue offer wedding packages with certain options for hors d'oeuvres, cocktails, main dishes, and desserts or will you need to find a caterer who can work with the venue?
Make sure you ask about options for children (if you are including them), vegetarians, and others with special meal requirements. Wedding venues often have tasting events for couples who have chosen their date and are fine-tuning the details of their menu. Don't forget to ask if the cake is included as part of the menu or will need to be ordered elsewhere!
Does The Venue Fit Your Budget?
As you begin to fall in love with your venue, its aesthetics, the menu, and all the extras that come along with wedding planning, be sure to keep your budget in mind. Does the space fit your budget?
Included with questions about cost should be inquiries on when a deposit is due to hold the space and date, as well as what the payment schedules will be.
Who Is There a Point Person at the Venue?
Many couples hire a wedding coordinator while others plan every detail on their own. Knowing who the point person at the venue will be for your special day will be critical for those last-minute questions and issues that tend to crop up as the day draws near.
Knowing the right questions to ask your wedding venue will help you make the decision of where to have your big day as well as alleviate any concerns you have about planning or coordinating!