5 Rainy Day Activities on Cape Ann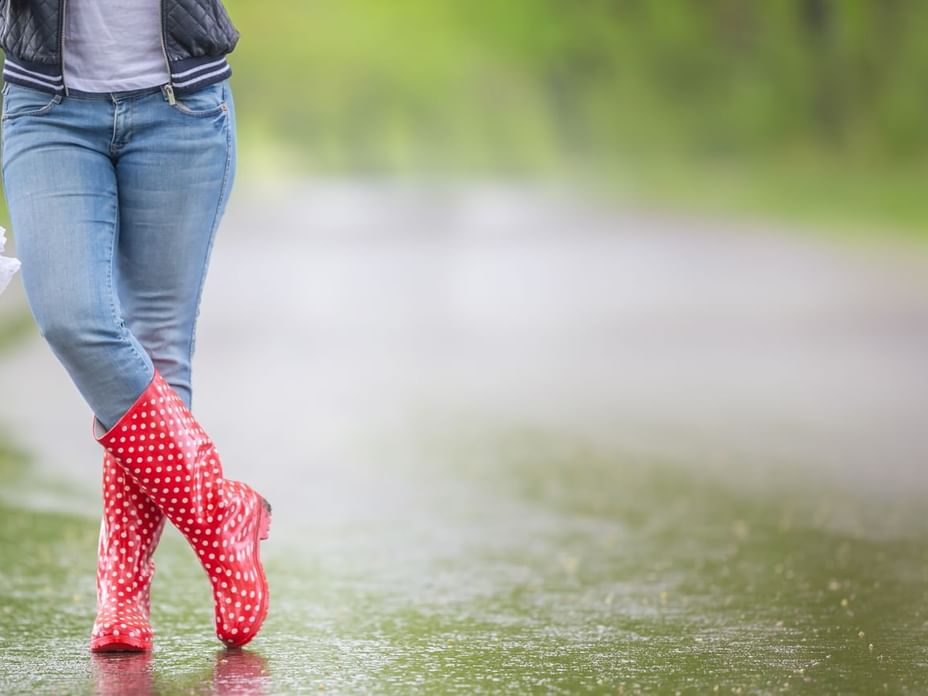 Every day can't be a beach day. Thankfully, if you're vacationing or just visiting Cape Ann, there are plenty of fun activities that you can do indoors! From museums and historical landmarks to antiquing, getting artsy, and trying out the local cuisine, there is so much to do!
Don't let the rain get you down while visiting Cape Ann. Here are 5 rainy day activities that will have you thinking that a day away from the beach was well worth it.
#1 - Explore History & Culture
Cape Ann is rich in history including colonial history, maritime history, and the history of local writers, politicians, and Patriots. Explore the past by visiting one (or all) of these museums on your rainy-day excursion.
Cape Ann Museum
This stunning museum in downtown Gloucester allows visitors to explore the early history of the region including the fishing industry, the fine art world, and writers that grew up right here on Cape Ann. The museum has both permanent exhibits and rotating exhibits to allow patrons to find something new each time they visit. There are even sections of the museum intended for children to explore and learn more about the history of this region.
Maritime Gloucester
Located on Harbor Loop in Gloucester, this non-profit organization is committed to being a maritime heritage center, an educational facility, and a working harbor museum. This physical science teaching center boasts a touch tank of marine life native to Cape Ann, an interactive exhibit of Stellwagen Bank, and an educational center meant to inspire students and adults alike about the marine world all around us.
Hammond Castle Museum
This medieval-style castle is located on the bluff overlooking the Atlantic Ocean in Gloucester. Visitors to Hammond Castle Museum are welcome to explore the grounds and interior rooms of the castle on a self-guided tour. Many of the touring rooms include the great hall, indoor courtyard, Renaissance dining room, two guest bedrooms, the inventions exhibit room, the library, the War room, the kitchens, the Natalie Hays Hammond exhibit room, servants quarters, as well as several smaller rooms and passageways including a secret passageway. (Source Hammond Castle)
Essex Shipbuilding Museum
For a closer look at Cape Ann's maritime history, take a short drive to downtown Essex where you can explore the Essex Shipbuilding Museum which holds artifacts, images, and a working shipbuilding yard.
#2 Get Artsy
If you enjoy art, Gloucester and Rockport are the places to be on a rainy day.
Both Gloucester and Rockport have many art galleries and shops to explore. Avoid the raindrops by visiting the Rocky Neck Cultural Center where you can stroll through countless galleries to shop for art, talk with the artists themselves, and see some of their latest masterpieces. Rockport also has an active art scene in the Rockport Art Association and the many art galleries that line the streets of Bearskin Neck in downtown Rockport.
#3 Go Antiquing
If you love antiques, Cape Ann is the perfect place to be! Essex, Massachusetts is known for its many antique stores that allow you to find one of the largest assortment of antique treasures in one place. Pop in and out of the many antique stores that downtown Essex has to offer and you may find yourself walking away with your new favorite antique item.
#4 Catch A Show
The Gloucester Stage Company has two shows in production this summer that you won't want to miss; Stew in the month of July, and The Ding Dongs during the month of August. If you love live performances and being entertained by a talented group of thespians, then this should make your list of fun activities on a rainy day on Cape Ann!
#5 Try Out The Local Cuisine
A trip to Cape Ann would not be complete without trying the fresh seafood restaurants that can be found in Gloucester, Rockport, Essex, and Manchester-By-The-Sea. Many of these restaurants offer fresh-off-the-boat "catches of the day" as well as amazing views of the harbors and boats that call Cape Ann home. Visit some of the best places to dine on Cape Ann the next time you find yourself in our beautiful corner of Massachusetts.