Boat, Bike, or Walk Cape Ann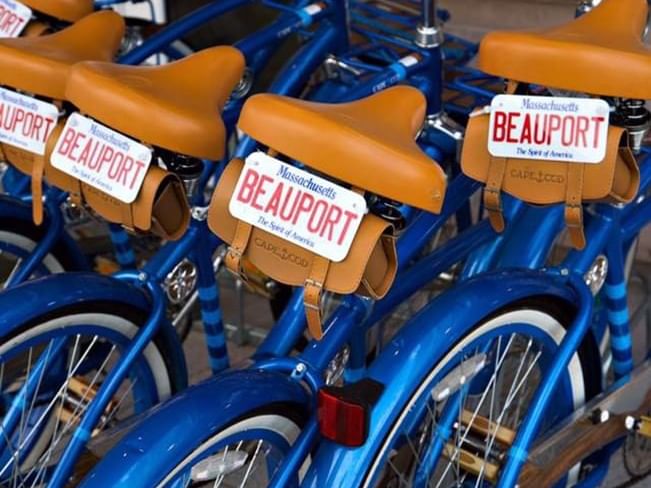 Cape Ann has such beauty and charm that sometimes it is best enjoyed up close and personal such as by boat, or while walking, hiking, or biking. These modes of movement enable visitors to slow down, relax and truly experience some of the most stunning waterfront vistas and hiking paths that Cape Ann has to offer.
Cape Ann By Boat
Cape Ann is often celebrated for the miles of beautiful coastline, historic lighthouses, white sand beaches, and panoramic views of the working harbor. One of the best ways to experience Gloucester, Rockport, Essex, and Manchester-By-The-Sea is by taking a tour on the water.
Many businesses offer just such opportunities. Here are a few to help you plan your sunset cruises, deep-sea fishing, or lighthouse tours.
Beauport Cruise Lines
Now is the best time for cruising along the coastline of Cape Ann either as a tour group, for a corporate outing or just to enjoy the scenery. Savor the food and views while taking a Beauport Sunset Dinner Cruise or Lobster Lunch Cruise.
Explore the calendar of events and cruising options or book your tour at Beauport Cruise Lines.
Tour A Schooner - Thomas E. Lannon or Adventure
Take a tour and sail on one of Gloucester's fleets of schooners, the Thomas E. Lannon or Schooner Adventure, a national landmark based in Gloucester Harbor. Enjoy working with the crew raising the sails, feeling the wind at your back, and feeling the rush of joy as you exit the harbor for open seas. Book your tour and sail at Schooner.org.
Go On a Fishing Excursion
There are many options on Cape Ann for those considering a day or half-day of fishing, either deep sea or closer to the shoreline. Head out for a day of angling aboard the Gloucester Fleet Deep Sea Fishing Charters, Tuna Hunter's Fishing Charters, or Agawam Boat Charters.
Cape Ann By Land
Cape Ann can be explored on foot as well as by bike. There are some amazing places to hike, bike, walk, or just enjoy nature. Here are a few trails and locations that will have you grabbing your camera to memorialize your adventures.
Halibut Point Reservation
Located in Rockport, this mile-and-a-half loop trail takes visitors on a spectacularly beautiful walk along the rocky shore where you can hear the waves crash on the rocks and past colorful wildflowers and a quarry as you make your way toward the Atlantic Ocean. Halibut Point will make your list of places you will want to return to again and again.
Ravenswood Park
Located in Gloucester off Route 127, Ravenswood Park offers a quiet place to walk, hike or bike as you enjoy the forests and local scenery on 600 acres. Ravenswood is a great place for hikers of all fitness levels and ages as the trails are marked and allow for longer loops or shorter ones depending on your desired distance.
Dogtown Common
Located in both Rockport and Gloucester, Dogtown Common is approximately 6 miles of loop trails that allow hikers to enjoy a little bit of local history as well as many boulders (left over from the glaciers of the Ice Age) with sayings or words that are fun to talk about or take photos of while you enjoy the excursion in the woods.
Rafe's Chasm
If you love the water and rocky shorelines but don't want a long hike, then Rafe's Chasm is a short but stunning one for you. At under a mile long, Rafe's Chasm allows visitors to enjoy the ocean views and the Chasm right from the cliff in a section of Gloucester called Magnolia. Don't let the brevity of the hike lull you into thinking it's easy. The rocks can be difficult to traverse so you may want to leave your young children and dogs behind.
Cape Ann is beautiful year-round but the warmer seasons allow for these types of excursions by foot, bike, or boat. You will love the views and have memories of the adventures for years to come.