5 Things to Do on Cape Ann in the Fall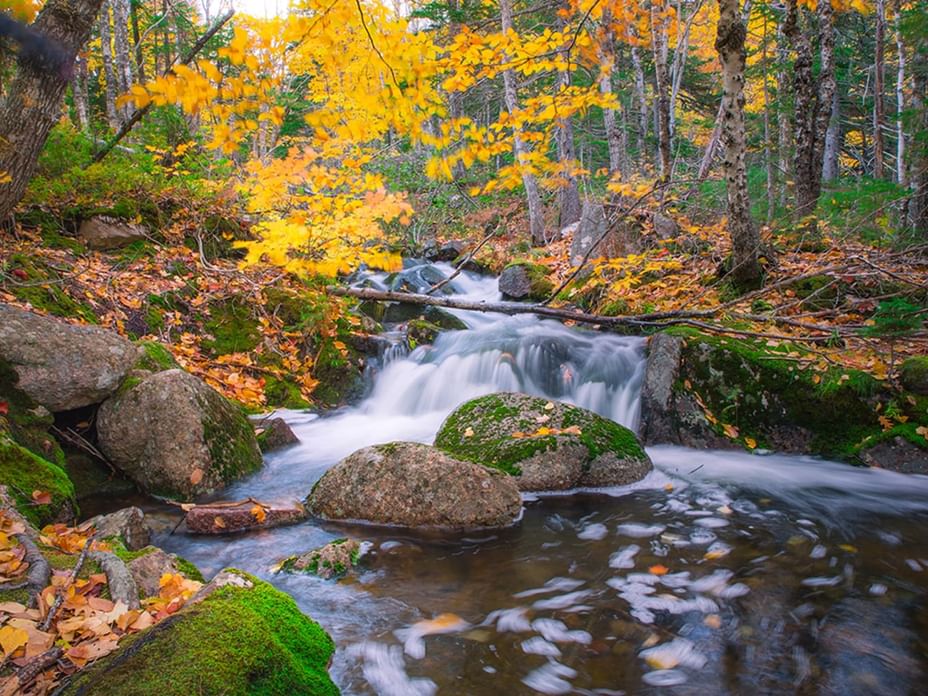 Most visitors think of Cape Ann as a beach destination, but there are so many things to do beyond the beach, that visitors find themselves scheduling a time to come back for a vacation outside of the summer season. Autumn on Cape Ann is the perfect time to slow down and really appreciate all the events and activities that the area offers.
From traditional leaf peeping to exploring the local shops, restaurants, and festivals, there are so many activities that Cape Ann has to offer throughout the autumn months. Here are some of our favorites that you won't want to miss.
Cape Ann Plein Air Festival
For a week every October, Cape Ann is home to the Plein Air Competition/Festival. For those unfamiliar with this festival, 'plein air' is French for 'in the open air' and that is where you will find painters from across the country immortalizing scenic locations across Gloucester, Rockport, Essex, and Manchester-By-The-Sea on their canvases.
Artists flock to Cape Ann every year to take part in this festival not just for the prizes and competition but because Cape Ann is known as a haven for artists to practice their craft in the middle of the natural beauty of the area. The community and camaraderie of artists are palpable as visitors watch in amazement at each painting that comes to life right before their eyes.
Essex Clam Festival
Seafood lovers rejoice! This year marks the 39th anniversary of the annual Essex Clam Fest held in ​​Shepard Memorial Park in Essex, Massachusetts. Although most people come for the Clam Chowder Tasting Competition to determine the best Clam Chowder on Cape Ann, most stay for the live entertainment, arts and crafts, Great Marsh Brewing Company's local brews, and delicious food from all over Cape Ann. Bring your appetite and be ready to vote on which chowdah you think is best!
The festival is free but there is a small fee to taste the chowders. This year's festival is being held on October 21, from 11 am - 4 pm.
Trails & Sails
Looking to learn more about the history and culture of Essex County? A great way to learn about the heritage of the area is by touring historic, cultural, and natural sites through a series of outdoor activities and events during a 10-day event known as Trails and Sails.
From Friday, September 15th through Sunday, September 24th, visitors are invited to be guided through unique landscapes on land and sea, explore historic properties, and take in cultural experiences of all kinds. Many of the tours include exploration through hikes and water tours around Cape Ann, many involve touring historic house tours, lectures, community celebrations, special exhibitions, craft demonstrations, and many other diverse activities around the federally designated National Heritage Area known as Essex County. For a full schedule of events visit the Trails and Sails calendar.
Craft & Farmers Markets
Looking for fresh produce or local handmade crafts? Craft and Farmer's Markets are in full swing during the fall on Cape Ann.
Cape Ann's Makers Market showcases crafts and handmade items throughout the fall including:
Fall Market Magtoberfest at Magnolia Library & Community Center on October 8, 2023, from 11 am - 5 pm.

Holiday Market at Gloucester's Cruiseport, 6 Rowe Square on November 25th.
Rockport's Farmers Market takes place every Saturday through October 14th in Harvey Park (intersection of Broadway and Mt. Pleasant Street.) Market hours are from 9 am - 1 pm.
Fall Leaf Peeping
A visit to Cape Ann during the fall would not be complete without a drive along the Essex County Scenic Byway. Enjoy views of the ocean, the rocky shores, the woodlands, and of course the foliage show that never disappoints.
The 90-mile trail will take you past 14 communities including the four towns of Cape Ann where you can explore shops, and restaurants, and get a taste of the local flair that makes our region so unique.