Famous Movies Filmed on Cape Ann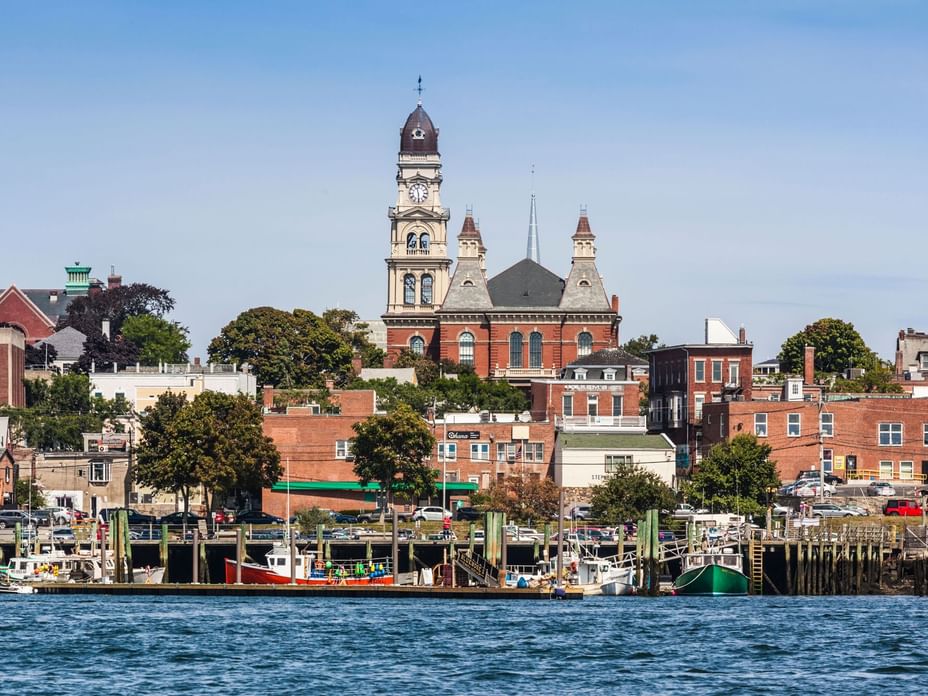 Most who have visited Cape Ann consider it a perfect getaway location to enjoy sandy beaches, scenic vistas, magnificent meals, rocky shorelines, and quaint shops. But it's not just visitors who are drawn to the quintessential New England ambiance that Cape Ann exudes; filmmakers are as well.
Many Hollywood producers and directors have been attracted to the bustling harbors, seaside villages, and charming downtowns that Cape Ann has to offer. Let's take a look at some of our favorite movies that have been filmed in Gloucester, Rockport, Essex, or Manchester-By-The-Sea.
CODA
This 2022 Oscar Award Best Picture tells the story of Ruby Rossi, an 18-year-old high school student and daughter of deaf parents. As a Child of Deaf Parents (CODA), Ruby must help her parents function in a hearing world. Her life includes interpreting and communicating what others are saying as she works alongside her parents in the fishing industry.
This coming-of-age drama follows Ruby as she pursues her passion for singing, an experience that her parents and brother can never share with her. Although she is torn between staying and helping her parents and branching out on her own, she inevitably makes her own path, as do her parents.
CODA was filmed in many locations across Cape Ann including Essex, Rockport, and Gloucester. The clapboard cottage home of the Rossi family can be found in Conomo Point, Essex. The Gloucester fishing docks and harbor are shown multiple times in the film along with a local pub. For outdoor shots along the water and at the quarry, producers chose the former Steel Derrick Quarry near Pigeon Cove and a storm wall near Lanes Cove, both in Rockport.
One of the most pivotal scenes in the film occurs when Ruby simultaneously sings and signs her audition song - Both Sides, Now by Joanie Mitchell - for her chance to be admitted to Berklee College of Music. This impressive scene was shot at Rockport Music-Shalin Liu Performance Center.
The Perfect Storm
This 2001 Academy Award-nominated film is based on the true story of the fishing boat, the Andrea Gail, as she departed from Gloucester Harbor in September 1991 only to encounter what meteorologists would call the "Storm of the Century," and later, "the Perfect Storm."
Some of the recognizable filming locations in Gloucester include the fishing docks along Gloucester's Harbor, Gloucester's Town Hall, St. Ann's Church, and the Gloucester Fisherman's Memorial along Stacey Boulevard. The movie even had a replica created of the Andrea Gale. A model can be found in Gloucester's Cape Ann Museum in downtown Gloucester.
The Proposal
This 2009 romantic comedy, starring Sandra Bullock and Ryan Reynolds, tells the story of a Canadian executive (Bullock) who is at risk of deportation if she doesn't marry an American. She hones in on her executive assistant (Reynolds) to be her betrothed and hilarity ensues as she meets his family in Sitka, Alaska.
While this film is set in both Manhattan and Alaska, in reality, it was filmed in Rockport, Massachusetts. The Proposal set crew temporarily remodeled parts of Bearskin Neck to be Sitka, Alaska! Additionally, major scenes such as the boating on the water were filmed in Manchester-by-the-Sea, Massachusetts.
The Crucible
This 1996 film, starring Wynona Ryder and Daniel Day-Lewis, chronicles the historical drama of the 1692 Salem Witch Trials. When a group of teenage girls is caught conjuring up love spells in the woods chaos ensues when they are forced to lie that Satan made them do it and eventually accuse others in their village of witchcraft.
The Crucible was filmed partially in the small Cape Ann town of Essex, specifically on Choate Island. This island has unspoiled landscapes and historic structures including the ​​1778 Proctor Barn and the Choate family homestead (1725-1740). This feeling that you have stepped into land from another era made it perfect for filming.
As you stroll the coastline and shops of beautiful Cape Ann keep a keen eye because you may recognize some locations as ones you have seen on the big screen. There's a long list of movies filmed on Cape Ann that could have been included in the article. Some of our other favorites not mentioned here include The Good Son, Grownups, State and Main, Love Letter, and Manchester-By-The-Sea.