Top 5 Things To Do on Cape Ann This Summer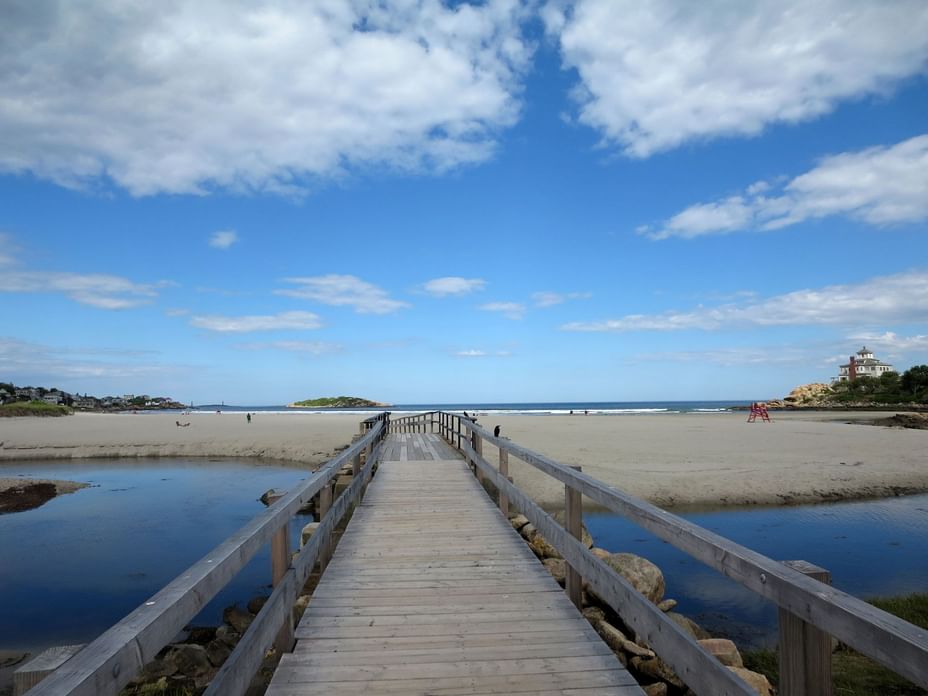 New England is known for its delightful change of seasons making each one just as special as the next. So it's hard to play favorites when it comes to the Massachusetts coastal area known as Cape Ann.
There is the spectacular show the leaves put on in autumn. Spring's new buds and colorful blooms. And then there is the amazing skiing and snowboarding in the winter. But, on Cape Ann, our favorite season just might be summer for the oceanfront activities including boating, beaching, and sightseeing. All of which is simply breathtaking.
Manchester-By-The-Sea, Gloucester, Rockport, and Essex are the four towns that make up the region of Cape Ann. Each is unique in its personality, amenities, and points of interest. There is never a lack of something to do, see, eat, or experience on Cape Ann - most especially in the months when this area shows off its best features …summer!
Since there is so much going on throughout Cape Ann during the summer months from festivals to beach days and from sightseeing to activities on the water, it's a challenge to lower down our favorites to just a few. However, here are five things you won't want to miss when you visit Cape Ann this summer.
#1 - Beach It!
With over 50 miles of coastline, some covered with soft sandy beaches others with craggy rocks, Cape Ann beaches are a sight to behold. Each waterfront, like each community, has its own personality and can be a place of quiet solitude where you read a great book and sink your feet in the sand or a place where you ride the waves, skimboard, or take in the boats and surf.
Since each beach is so unique, let's take a brief look at some of our top picks and you can decide for yourself. Or you can spend the day beach hopping to find the perfect one for you!
#2 Sightseeing
Whether you want to explore by land or by sea, the options for sightseeing are practically never-ending on Cape Ann.
A drive along the shore (Route 127) will have you viewing five of Cape Ann's historic lighthouses as well as amazing scenic vistas of the ocean, harbor, and the hundreds of boats that call Cape Ann home. Make a stop at Rockport Harbor where you can photograph Motif #1, one of the most photographed buildings in the nation. This small red fishing shack has become synonymous with Rockport and the seaside village atmosphere.
Pull over and take a tour of Hammond Castle Museum, check out the schooners in the harbor, watch the fishermen pull in their haul at the end of the day, or just stroll the downtown streets of each of Cape Ann's charming towns.
Sightseeing on Cape Ann would not be complete without getting out on the water. From harbor tours to deep sea fishing and whale watching, there is so much to see and do during water excursions.
For the artists, don't forget to take a stroll around the Rockport Art Association and Gloucester's Rocky Neck Art Colony. Speak with the artists, witness their craft, and buy some of your favorite pieces all while strolling along quaint streets that allow for views of the Atlantic Ocean.
#3 Explore Local History
Cape Ann is steeped in maritime and colonial history as well as the history of the indigenous people who lived here before Europeans. As such, it has many museums to explore depending on your interests.
Essex Shipbuilding Museum offers a glimpse into the history of wooden ships as well as a shipyard to see firsthand how craftsmen would create these masterpieces. Cape Ann Museum offers a look at art and American History with collections from local artists. Additionally, you may want to view the Gloucester Fisherman's Memorial and the Gloucester Fisherman's Wives Memorial to learn more about the long history of fishing and maritime work along the shore.
#4 Shop Til You Drop
After spending time at the beach or exploring the Cape Ann area by sea or land, don't forget to visit the downtown shopping districts of Essex, Manchester-By-The-Sea, Rockport, and Gloucester.
In Rockport, stroll the streets of Bearskin Neck where you will find unique shops with art, jewelry, gifts, glassware, and all sorts of handmade one-of-a-kind items that you'll want to take home as a souvenir of your time on Cape Ann.
Gloucester and Manchester-By-The-Sea also have charming downtowns to explore with coffee shops, bookstores, clothing stores, and gifts to be found on every street.
#5 Eat & Drink
All this sightseeing and exploring will make you hungry, and there is no better place to explore the restaurant scene than Cape Ann. Not only can you eat al fresco at many locations, but you will also be eating some of the freshest and most unique options in our little corner of the world.
While there are too many dining options to list here some fan favorites include the Blue Marlin Grille, Village Restaurant, and Woodmans in Essex, Sample the famous fried clams, scallops, shrimp, and calamari at Woodman's in Essex while you dine outdoors overlooking the Essex River Salt Marshes.
Gloucester also has many fresh seafood options as well as other cuisines from around the world including Portuguese, Italian, Mexican, Thai, and Chinese.
Rockport's dining options are no less phenomenal with Roy Moore's Lobster Company, Red Skiff Restaurant, and My Place by the Sea as some top options.
Just a little further down the coast, Manchester-By-The-Sea provides yet even more options for dining including The Mooring, Cala's Restaurant. Allie's Beach Street Cafe and Laughing Gull Cafe.
With so many family-owned and operated dining establishments, Cape Ann is unique not only in the wide variety of foods offered but also in the pride these owners take in curating the meals for their diners. From Italian feasts to freshly caught seafood, Cape Ann has something for everyone.