Top 5 Things to Do on Cape Ann in the Spring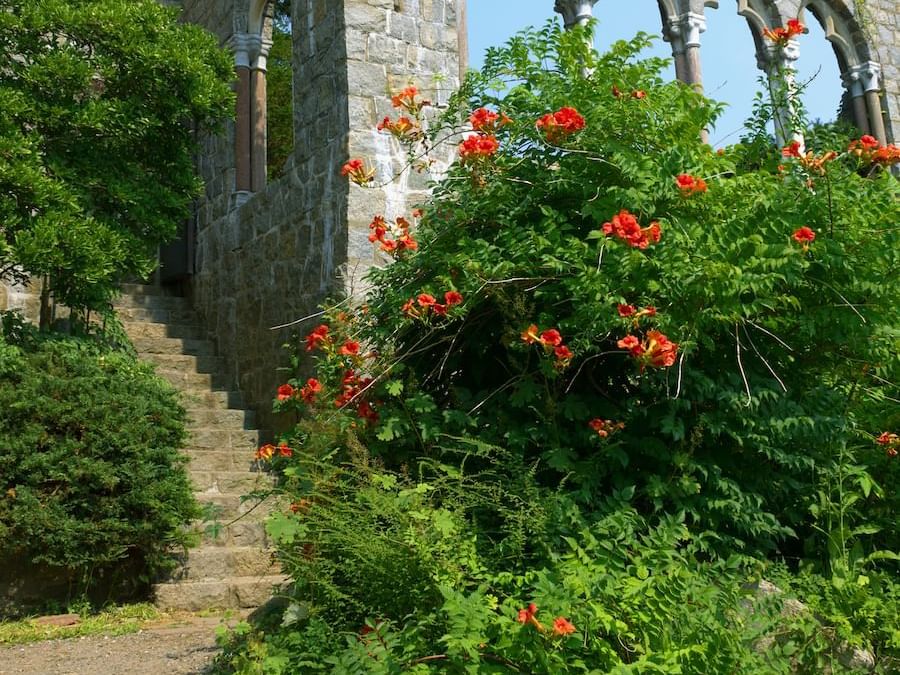 Cape Ann, sometimes referred to as "the other Cape," is a beautiful stretch of coastline that encompasses the three oceanside towns of Gloucester, Rockport, Manchester-By-The-Sea, and the one inland town of Essex. These 58 square miles are filled with beaches, unique shops, restaurants, museums, and historical landmarks at every turn.
Cape Ann is particularly lovely in the spring, with daffodils and tulips blooming, shops opening for the season, and beaches still fairly quiet. If you plan to visit these seaside towns in the spring here are 5 of our favorite places to visit or things to do.
Drive the Essex Coastal Scenic Byway
If you enjoy taking long drives with lots of places to stop and enjoy scenic vistas, the Essex Coastal Scenic Byway is a drive you want to put on your bucket list.
The Essex Coastal Scenic Byway is a 90-mile coastal roadway through 14 communities of the North Shore of Massachusetts including the four that comprise Cape Ann.
While you can start your leisurely drive anywhere along the route if you plan to explore Cape Ann, you may want to start in Manchester-By-The-Sea where you can grab a warm cup of coffee at one of the local coffee shops and head to Singing Beach where you can talk a walk along the seashore and listen to the sand sing to you and the waves crash along the seashore.
From there, your drive will take you through Gloucester, Rockport, Essex, and many more towns. Along the way, you will see some of the most scenic vistas in all of New England including a working harbor and rocky shores in Gloucester, Motif #1 in Rockport, and sprawling marshlands in Essex.
Choose to stop anywhere along your route to enjoy a picnic lunch or visit one of the many scrumptious restaurants. You'll also want to take advantage of the spring season for wandering in and out of the many unique shops and museums that dot Cape Ann.
Visit Hammond Castle Museum
Sitting on a bluff overlooking the Atlantic coastline along Route 127 in Gloucester, Massachusetts is a medieval-looking European-style castle that was built by a scientist and inventor in the 1920s. Hammond Castle Museum is open for guided and self-tours of the grounds, gardens, architecture, exhibit rooms, and museum shop.
This is a must-visit this spring not only for the stunning views over the ocean but for the unique character and architecture that you will want to capture on camera during your visit.
In addition to tours, Hammond Castle offers a full event schedule of performances and is a sought-after venue for parties and weddings.
Stroll Through an Art Colony or Gallery
While the beaches on Cape Ann are some of the best in New England, the art scene is also extremely active and attracts artists from around the globe. Both Gloucester and Rockport have bustling art galleries and art colonies for visitors to peruse and purchase from artisans.
The Rocky Neck Art Colony in Gloucester is a small peninsula jutting out into Gloucester Harbor where you will find a wonderful grouping of galleries and studios as well as dozens of artists practicing their craft. There are also a variety of restaurants and shops where you can enjoy a bite as you lazily stroll through this fascinating cultural district.
The Town of Rockport also has an art colony which includes over 30 galleries and the Rockport Art Association and Museum. For a full listing visit Rockport Art online and spend the day going from one studio or gallery to the next. Many artists work on-site and are ready and willing to talk to visitors about their art.
Take A Lighthouse Tour
Cape Ann sits at the outermost point of the North Shore of Massachusetts where fishing and maritime history abounds. There are lighthouses of all shapes, sizes, and histories.
One unique way to spend a spring day on Cape Ann would be to take a harbor cruise where you could see each lighthouse and learn about its history. Harbor Tours Inc. of Cape Ann offers a two-and-a-half-hour narrated tour of the six lighthouses along the coastline as well as seeing the beautiful working harbor, boats, and views that only a cruise on the water can provide.
Learn About Maritime History
With ships, boats, and schooners visible from the shore, it is no doubt that this region is steeped in rich maritime history. Visit the Essex Historical Society and Shipbuilding Museum (EHSSM) to learn more about the history of this region and the role that ships and the fishing industry have played in that history.
While at the Shipbuilding Museum, you will be able to take a tour and speak with experts about the construction and history of these fine wooden vessels. Out in the yard, you will be able to experience boat-building classes, rowing, traditional craft workshops, and school programs.
The unique timeline of fishing and boat building in this region is captured within the museum and in the events on the grounds that allow novices to experience what it's like to live, work, and play on the water.