Hidden Gems in Rockport, Massachusetts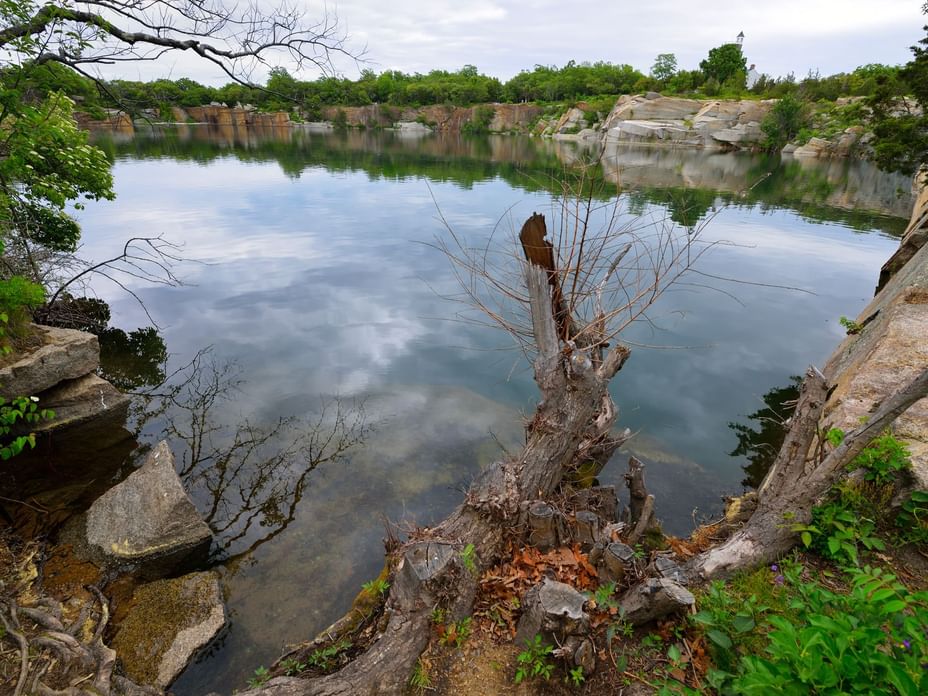 If you're an adventurer and love to explore the quaint and historic towns and cities across the region, make sure to put Rockport, Massachusetts on your list of places to visit as it is such a unique and welcoming town located on the tip of Cape Ann along the mighty Atlantic Ocean.
There is so much to explore in Rockport in the summer, fall, winter, and spring that you may need to come back to get it all in.
Bearskin Neck & Motif #1
When you arrive in the seaport village of Rockport you will notice a charming downtown area known as Bearskin Neck. There you will find shops of all varieties including jewelry stores, antiques, art galleries, gifts, souvenir shops, and an old-fashioned country store. You'll also find some amazing dining establishments where you can enjoy fresh seafood and American fare after your day of exploring.
The streets of Bearskin Neck are very walkable and give visitors a fantastic view of Rockport Harbor where you will find the most painted building in the country known as Motif #1.
Motif #1 is a small red fishing shack that has been an iconic part of Rockport Harbor since the 1840s. The shack was unfortunately destroyed during the Blizzard of 1978 but was reconstructed as an exact replica to honor the maritime history of the region. Now, it is the subject of thousands of Plein Air paintings every year during the Cape Ann Plein Air Competition (outdoor painting) annually in October.
Halibut Point
During your time in Rockport, take a trip to Halibut Point Reservation where you will find 2.5 miles of walking paths that will take you past granite quarries, tidal pools filled with crabs and sea stars, beautiful rocky shores, wooded areas for bird watching, and will finally lead you to the Atlantic Ocean where you can enjoy a picnic on the rocks while listening to the ocean crash against the shore.
Enjoy a peaceful walk, explore the historic quarry, or just relax by the ocean as you travel the walkways and hidden spots in Rockport, Massachusetts.
Rockport's Shalin Liu Performance Center
If you enjoy jazz, classical, and all styles of music, a visit to Rockport Music Shalin Liu Performance Center is an absolute must while you explore the hidden gems of Rockport. The architecture and stunning views alone will have you inspired at Shalin Liu, but once you hear the acoustics and the music, you will be left speechless.
The Center is the home of Rockport Music's signature presentation, the Rockport Chamber Music Festival, which includes over 20 concerts, as well as pre-concert lectures, open rehearsals, and free events for families. It also hosts the Rockport Jazz Festival, as well as a diverse series of classical, jazz, folk, world, and pop music concerts; HD broadcasts from the Metropolitan Opera and England's National Theatre and films.
Thacher Island
Cape Ann is home to many lighthouses that are known for their beauty and uniqueness. Thacher Island is home to two lighthouses and years and years of maritime history. Visit the island to walk, kayak, climb the towers, or camp overnight with permission. Visit the Thacher Island Association for information and find out how you can explore this unique part of Rockport's maritime history.