Explore the Essex Coastal Byway on Cape Ann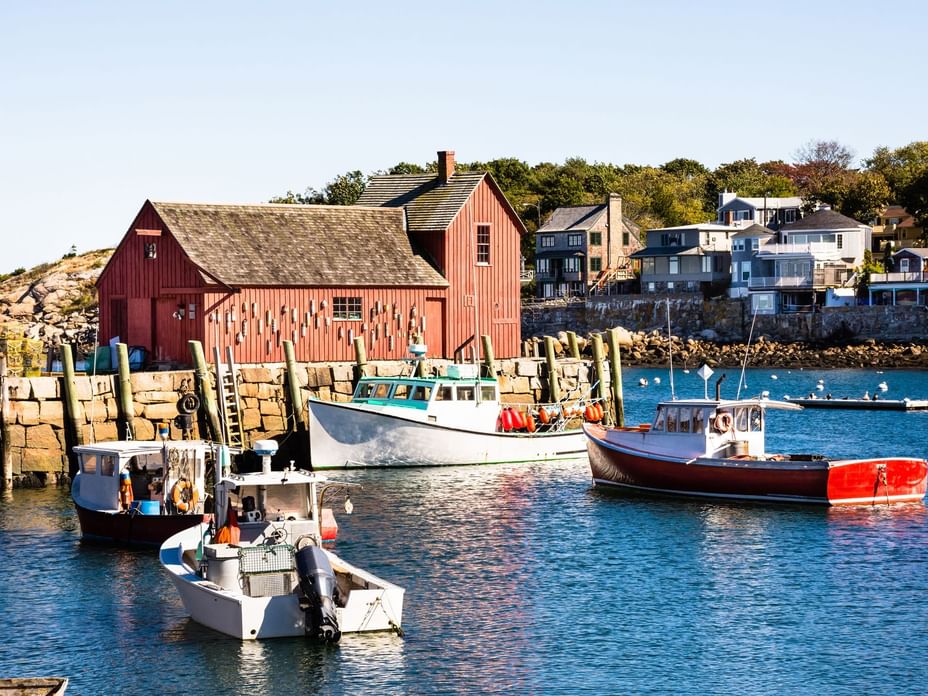 Being a true New Englander means being ready for the weather to change in an instant, dropping the letter 'r' when speaking, and loving all things related to the Sox, Celtics, Patriots, and Bruins. It also means exploring local neighborhoods, beaches, and scenic roads on a traditional Sunday drive.
Sunday drives may have begun in the 1920s and 30s when life was a little bit simpler, but they are still popular today. Many Americans are looking for a way to recapture that relaxing time spent driving around and enjoying the sights with family members or close friends.
The Essex Coastal Scenic Byway is a perfect route to enjoy such a leisurely drive this fall. The Byway is a 90-mile roadway along the North Shore of Massachusetts that links 14 coastal communities from Lynn, MA to Salisbury, MA.
Along the Byway, each of the fourteen communities offer unique opportunities to explore local history, architecture, and maritime history while also enjoying tasty meals, shopping, and views that can only come from such a stunning coastal area.
Here are some of the stops you may want to make on your way as you travel the Byway on Cape Ann.
Rockport Stops on the Essex Coastal Byway
Rockport is a quaint seaside community located at the tip of Cape Ann on the Atlantic coast of Massachusetts. The community of Rockport boasts sandy beaches and a rocky coastline along with a bustling downtown district where you will find art galleries, restaurants, bakeries, and plenty of shops to explore.
Bearskin Neck should be a must-stop location on your trip along the Byway in Rockport. Here you can enjoy views of Rockport Harbor, shop at the unique and family-owned stores along the downtown peninsula, and explore the art studios that line the quintessential New England streets.
While you are exploring Bearskin Neck you will notice a small red fishing shack known as Motif #1. This iconic shack is known as the most painted building in America and is the perfect backdrop for your family photo as you traverse the Byway.
After enjoying the shops and studios in Rockport Center, drive over to Halibut Point State Park to take in the beauty of nature on the North Shore. Located at 16 Gaffield Avenue in Rockport, this park will take visitors on a beautiful walking path through woods, past granite quarries, and along a stunning rocky shoreline.
As you drive along the Byway, don't forget to take a moment to take in the ocean vistas and the lighthouses that dot the shoreline. In particular, Straitsmouth Island Lighthouse near Rockport Harbor is stunning and is the home to twin lighthouses and is a bird and wildlife sanctuary.
Explore Gloucester on the Byway
Gloucester has so much to see and do that you may want to include time on your next Sunday drive to make some key stops to enjoy all the character this coastal city offers.
Some of the places you will want to include on your tour are the streets of Downtown Gloucester where you have ample opportunity to taste cuisines from around the world. While downtown, you will also have a chance to walk the road along Gloucester's working harbor where you will be able to view Schooner's that call Gloucester home, an active art colony along Rocky Neck Cultural District and beaches to delight everyone in your family.
Even off-season can be fun to walk and enjoy the many beaches around Gloucester. Explore Good Harbor, Wingaersheek, Long Beach, Stage Fort Park, and Half Moon Beach, each with their own personality and uniqueness.
If learning about history is your vibe, stop by the Cape Ann Museum where you can experience American art and culture known to Gloucester, as well as delve into the local writers who have used Gloucester as their home base. History lovers also enjoy a visit to Hammond Castle Museum which will take you back to medieval times with the architecture and style of the structure.
If you are looking to stretch your legs along the Byway, visit Dogtown Commons or Ravenswood Park where you can bike, walk, run, or just enjoy the peacefulness of nature.
Cape Ann is such a beautiful and historically rich area to explore. The Essex Coastal Byway is easy to access and stunning to enjoy with family and friends. Register for a free digital guide or visit the Essex Coastal Byway site to delve into the other communities of Cape Ann and the North Shore.