Discover Bearskin Neck - Shopping in Rockport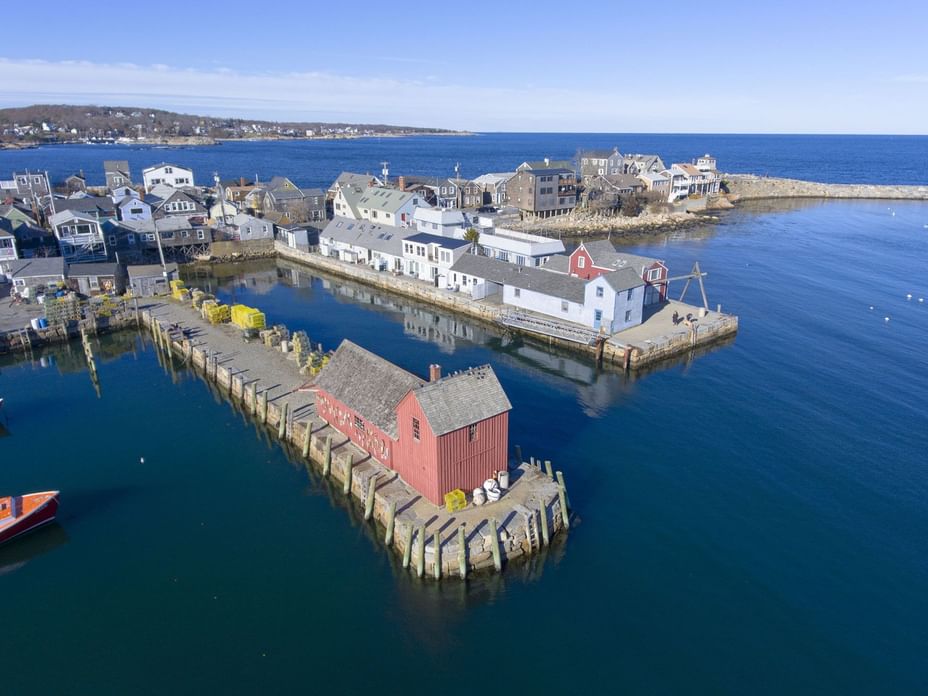 Love scenic ocean views, boats, shops, art galleries, and delicious foods? Discover the shopping, harborside vistas, and quintessential New England coastal community of Rockport, Massachusetts.
Bearskin Neck in Rockport is literally at the very tip of Cape Ann overlooking the Atlantic Ocean, jutting out into picturesque Rockport Harbor. The small peninsula of land is home to many stores, shops, galleries, studios, and the iconic red fishing shack dubbed Motif #1, the most painted building in America.
A Truly Unique Shopping Experience
Shopping on the narrow streets of Bearskin Neck is not your typical shopping experience. You won't find any outlets, brand names, or designer items. What you will find is small, locally-owned shops with many unique items and some one-of-a-kind treasures. You will also find creativity abounds as many of the shops are run by artisans selling their wares and galleries displaying all types of artistic mediums, many for sale.
Some of the items that you will find in these seaside village shops include books(old, new, and first-edition), fashion items, unique gifts, jewelry, housewares, toys, glassware, candles, candy, ice cream, gifts from the sea, Christmas and seasonal gifts, and one-of-a-kind jewelry, leather items, and pewter gifts.
The shops are closely grouped and decorated with items from the sea such as lobster traps, buoys, and fishing nets. This very uncommon shopping street is one that thousands flock to every summer to enjoy the sights, sounds of music, and smell of seafood delights!
Whether you are shopping for a souvenir to remember your trip or a piece of art to adorn your home, Bearskin Neck has something for everyone.
Motif #1
No exploration of Bearskin Neck is complete without a visit to Motif #1. This famous fishing shack is one of the many buildings found on Bearskin Neck and happens to be one of the most commonly painted (and photographed) buildings in America.
Located on Bradley Wharf on Rockport Harbor this building is a replica of a former fishing shack well known to students of art and art history. Those students often call it the most painted building in America while it was also dubbed Motif #1.
During your visit, you may even see students, old and young alike with their easel and paints attempting to paint this famous building. Every fall, Cape Ann hosts a Plein Air Competition which includes outdoor painting. Artists flock to Cape Ann, Rockport and Gloucester in particular, to capture the essence of these two seaside towns with their paints and canvases.
When Hunger Strikes
While the shopping and sightseeing on Bearskin Neck may be wonderful, the seafood and dining options in the area are simply superb! And after a day of shopping, you will be ravenous and enticed by the smells that will draw you into one of the many restaurants on Bearskin Neck and the surrounding streets.
Try a lobster roll, fried seafood, or whatever your heart desires as you enjoy harbor views from the full-service sit-down restaurants or at a picnic table nearby. Don't forget some candy and ice cream for the drive home!
For a full list of shops and restaurants on this scenic peninsula, visit Bearskin Neck of Cape Ann.