Around The World Dining on Cape Ann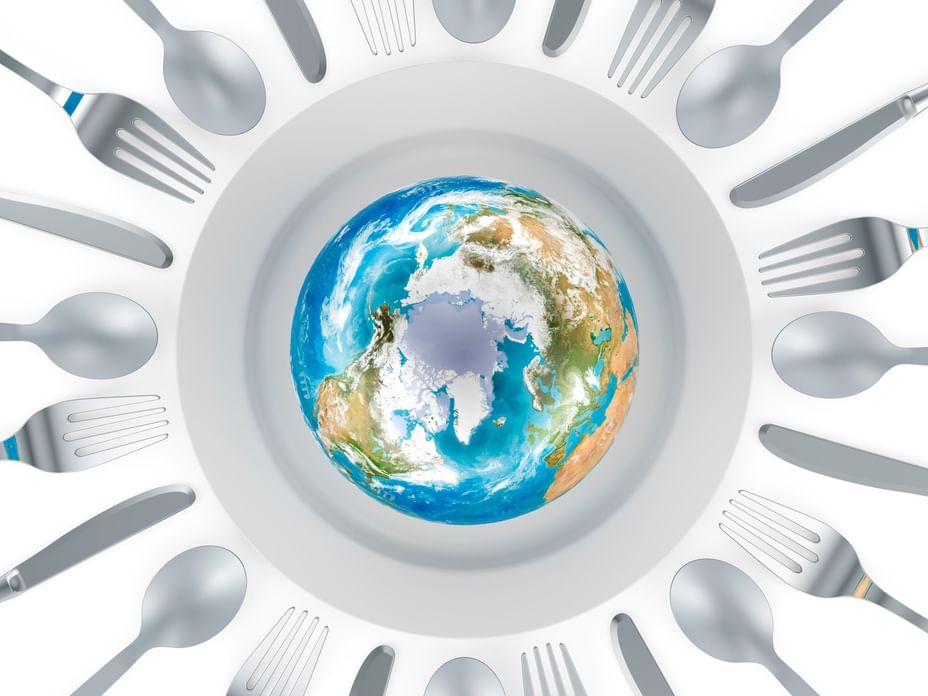 If you're a foodie and delight in tasting varied culinary cuisine from around the world, don't worry about buying a plane ticket. Instead, head to Cape Ann, Massachusetts where you can find diverse culinary options from Portuguese and Italian to Thai, Asian, and Mexican. This doesn't even cover the fresh seafood and American comfort food options that are top-notch and usually come with a spectacular view!
Let's explore a few places you may want to visit if you are looking for worldly cuisine options during your next trip to Cape Ann.
Azorean Restaurant & Bar
If you love authentic Portuguese fare, Azorean Restaurant and Bar on Washington Street in Gloucester, Massachusetts is the place to go. The chef spent most of his childhood in the heart of Lisbon, Portugal, and was influenced by his home island of Sao Miguel.
Enjoy main dishes of Azorean steak and steak tips, braised beef, lemon chicken and so many more. Start with a soup or salad in this casual dining and affordable establishment.
View the full menu and gallery of dishes offered at the Azorean in Gloucester.
Tonno Cucina e Cantina
If you're looking for a truly authentic Italian experience, look no further than Tonno Cucina e Cantina in Gloucester, Massachusetts. The cuisine at Tonno is inspired by coastal Italian cooking and is known for being one of the best Italian restaurants on the North Shore.
Reserve a table online through their reservation portal and be prepared to be wowed by their menu options including Italian favorites - chicken or veal parmigiana, Veal Saltimbocca, meatballs, arancini and so much more.
View the full menu as well as a special Nonna's Dinner menu for takeout!
Thai Choice
Located on Main Street in Downtown Gloucester, Massachusetts, Thai Choice is the perfect place for lunch or dinner when you're craving exotic Thai cuisine.
Thai food is a delightful blend of sweet, sour, and spicy. The experienced chefs at Thai Choice use a wide range of herbs and spices such as basil, lime leaf, galanga, curry powder, and lemongrass to make every dish flavorful. Each meal is made to order allowing the guest to decide on the level of spiciness.
Check out the full menu and start planning your next visit to Thai Choice.
Jalapeños
This authentic Mexican restaurant located in Downtown Gloucester will have you coming for the food and staying for the friendly spirit!
Jalapeños Restaurant uses only the freshest ingredients to prepare genuine Mexican recipes from Mexico City, Central, and Southern Mexico. Remember to bring your appetite and get ready to be amazed at the fresh and tasty offerings such as Street Tacos, Quesadillas, Taco Plates, Fajitas, Burritos, Fiesta Bowls and so much more.
View their full menu online and don't forget to save room for their scrumptious desserts.
Midori Chinese Japanese Bistro
To complete our trip geared toward Around The World Dining on Cape Ann, you should take an evening to visit Midori Chinese Japanese Bistro where you will find authentic and deliciously tasting Chinese & Japanese cuisine.
Located on Washington Street in Gloucester, Massachusetts, Midori offers both dine-in and takeout options. The variety of dishes including a sushi bar will have you coming back for more and telling your friends about the freshest ingredients and wide variety of taste sensations.
View the full menu for Midori to satisfy your craving for Asian cuisine.
Next time you are seeking out something tasty and unique for lunch or dinner check out the many dining options on Cape Ann that will satisfy your inner foodie.